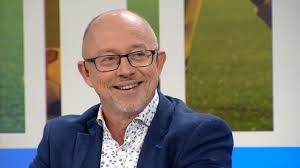 't Verhaol van dees  waek kömtj van awd-Echtenieër Willem Vissers (foto). Hae is verslaaggaever väöral van voetbalnuuts bie de Volkskrant, mer ouch bekèndj van zien artikele-serie äöver hunne gehandicapdje zoon. Zien verhaol behelsj de belofte óm edere daag 'ne goje daod te doon, wie ze det ouch bie de padvinders kènne. Mer det se dao neet persé väör bie de scouting hoofs te zeen, bliektj waal oet dit verhaol, waat Marjo Jaski-Verheesen weer haet ingespraoke.
Eder waek 'n nuuj verhaol bliftj oos streve, zoalang es gevraogdj weurtj óm väöral thoes te blieve. Haopelik helpe dees verhaole op 'n gooj meneer dae tied in te völle.
Nuuj verhaole blieve daoróm nog stieëds welkom. Eur verhaol kèntj g'r insture nao info@veldekekrinkech.nl. Bie twiefel of 'n verhaol gesjiktj is, of mit anger vraoge kan m'n belle mit 0475 482149. En verder wèrktj 't nog stieëds zoa: op de balk ónger dees inleiding 't drieheukske aanklikke en de vertèlling begintj. Väöl loesterplezeer!
"'ne Goje mins" (väörgelaeze door Marjo Jaski-Verheesen)