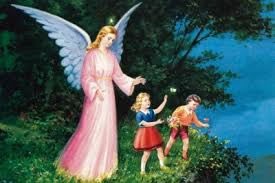 Dit verhaol is gesjreve door Tjeu Konings oet Ech. Zien aojershoes woor oppe Krejjerstraot, mit de achterkantj nao 't Kluuesterke, wie g'r verderop in dit verhaol zóltj huuere. Ein van zien kènjer haetj ós dit verhaol gegaeve óm 't aan uch väör te laeze.
Het verhaol is weer ingespraoke door Marjo Jaski-Verheesen. Weer haope det 't beloestere d'r van uch get óntspanning kan gaeve. Want ouch al weurtj d'r noe al volop gekaldj äöver 't vaccin, wodoor 't coronavirus zoe kènne waere trök gedrónge, 't zal vas nag ènnige tied doere väör 't zoa ver is. En w'r weer get mieë van hoes aaf kènne.
Zoalang w'r nag väöl thoes blieve, wiltj Veldeke doorgaon mit dit project. Den mótte w'r waal äöver genóg verhaole kènne besjikke. Op dit moment löktj det nag, mer nuuj verhaole blieve nag stieëds welkom. Eur verhaol kèntj g'r insture nao info@veldekekrinkech.nl. Bie twiefel of 'n verhaol gesjiktj is, of mit anger vraoge kan m'n belle mit 0475 482149. En verder bliftj 't nag stieëds: oppe balk ónger dees inleiding 't drieheukske aanklikke en de vertèlling begintj. Väöl loesterplezeer!
"De Ingelbewaarder" (väörgelaeze door Marjo Jaski-Verheesen)